Located in Estonia, Bottega Marrandi offers handmade engravings and handcrafted custom built knives, woodworking, woodcarving, and CNC machining work. Simply put, we will custom make just about any item you can think of.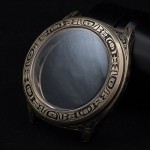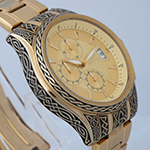 Make it yours with personalized engravings
Our one-of-a-kind handmade engravings will make any item you have pop. From guns and knives to watches and audio equipment, the handcrafted intricate signature of a Bottega Marrandi engraving will not only personalize your favorite possessions, it will also give you the nicest looking watch, phone, gun, or knife, around.
We offer all styles of hand engraving, including:
Regular line engraving
Bulino scene work
Sculpting
Precious metal inlays
Western brightcut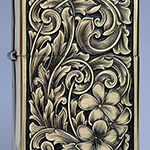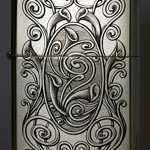 How we came to be
Our owner and operator, Viljo Marrandi, has been doing handwork since childhood, growing up the son of a carpenter and wood carver. Beginning with a one week class taught by master engraver, Sam Alfano, in Antwerp, Belgium, Viljo was fascinated with the art. After practicing his craft for several years, Viljo received private lessons from Scott Pilkington, another renowned engraver and custom crafter, and honed his skills at English scroll with engraver Simon Lytton.
Viljo named his company, "Bottega Marrandi," the word "Bottega" meaning "Workshop" in Italian. So welcome to his workshop, we think you will love it.
Explore our world
Take a look around our site. View some of our favorite pictures in the gallery, watch how it works on our video page, and learn about what's new with Bottega Marrandi, on our blog and always reach out and contact us with any questions.
If you need a custom built knife for yourself or a friend, or want to add some handmade personal engraving to your favorite possession, send us a message or give us a call. You won't be disappointed.
Financing help received from Leader Estonia.