I am hand engraver and custom knifemaker located in the center of Estonia
I make custom knives by customers specifications. All kinds of options are available for knife shapes, sizes and embellishments from tiniest gentlemen knife to largest hunters or Bowies. Depending on the purpose of knife we choose the needed steel, finishing materials and engrave the knife if customer wants so.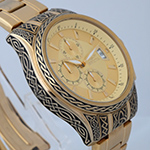 My hand engraving is all custom and usually one of a kind made to meet customer specifications. I can do all styles of engraving – regular line engraving, bulino scene work, sculpting and precious metal inlays.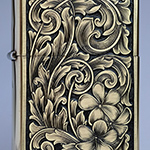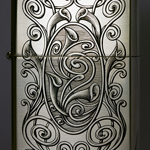 If you need a knife for yourself or as a gift for a friend, to engrave something – just ask. There is a good chance we can figure something out!